#MiFamMed Member of the Month
Through our featured #MiFamMed Member of the Month, MAFP shares the experiences of members via a question-and-answer format to highlight their qualities and career pathways and showcase the variety of practice settings open to family physicians. To be featured, click the button below to answer 12 questions about yourself. Selected members will be contacted by MAFP Director of Communications Dana Lawrence.Questions? Email [email protected].
---
June 2023
Rachel Klamo, DO, FAAFP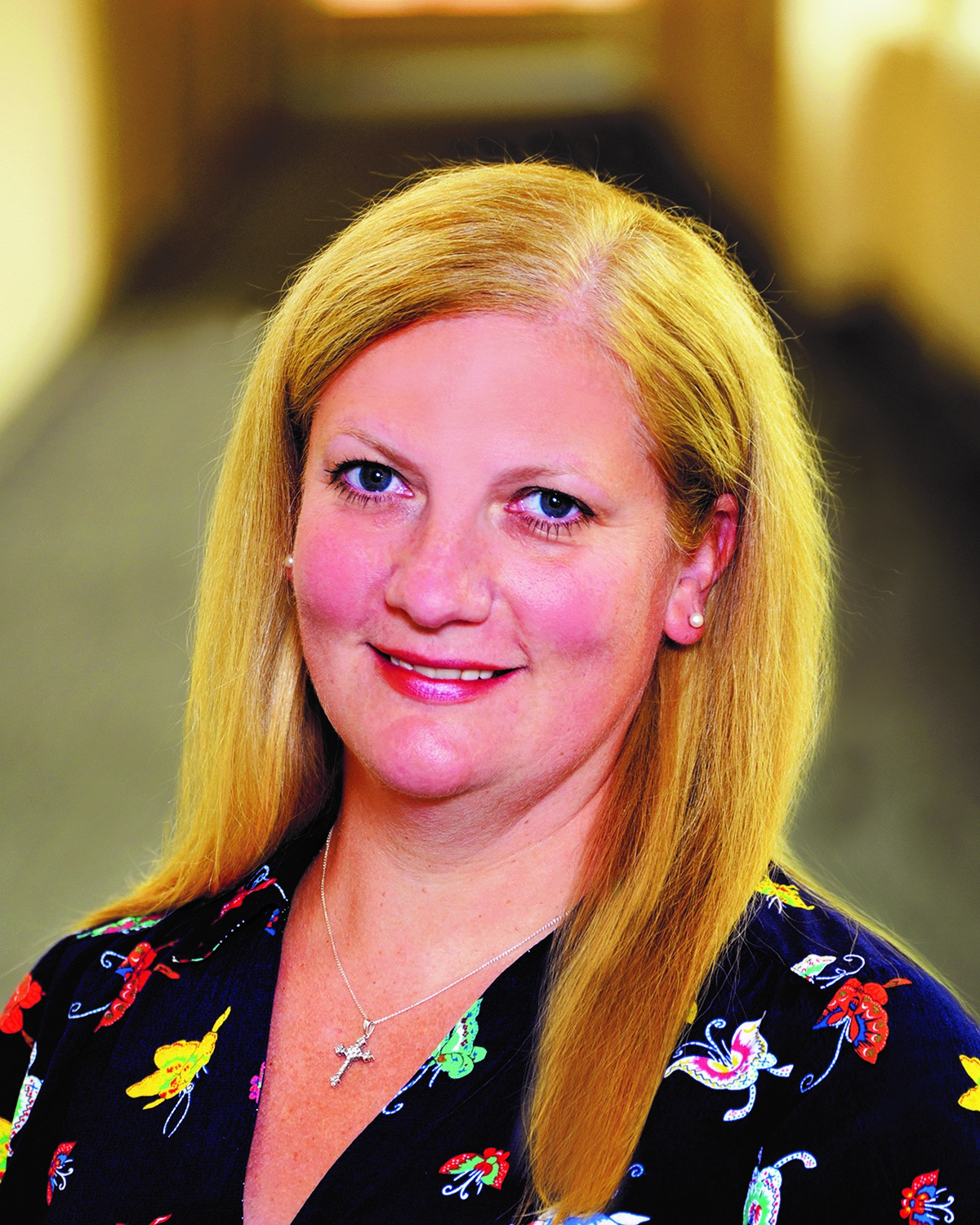 Which practice settings/types have you experienced throughout your career?
I graduated from Kirksville College of Osteopathic Medicine in 2006, followed by the West Suburban Family Medicine Residency Program in Chicago, Illinois in 2009. Since then, I've held a variety of positions while practicing full-scope Family Medicine:
Osteopathic Program Director, Faculty, Director of Research - Adventist Hinsdale Family Medicine Residency
Associate Program Director, Family Medicine and Program Director, Transitional Year - Wayne State University/Ascension Providence Rochester Hospital
Clinical Professor, Family Medicine, Chicago College of Osteopathic Medicine, Wayne State University & Loyola University School of Medicine
Chief and Vice Chief, Department of Family Medicine - Ascension Providence Rochester Hospital
I now work at Ascension Glennan Primary Care and Ascension Providence Rochester Hospital.
My interests include obstetrics, women's health, public and community health, physician leadership, Balint training, osteopathic manipulative medicine, procedures, family medicine leadership, family medicine research, advocacy, and mentorship.
What led you to this career, and was your path inspired by anyone?
My spark was when my high school pathology teacher Mr. Glen said, "Have you ever thought about medicine?". Never looked back.
What has been the most unique aspect/experience of your practice of medicine thus far?
Throughout my 17-year career, I have worked in many different settings including: hospitals, outpatient offices, federally qualified health centers, high-school gymnasiums, community free clinics, a jail, and in rural communities.
The most unique experiences for me have been navigating the COVID-19 pandemic and the Oxford High School shooting of Nov. 2021. Both have had profound impacts on me personally and professionally. I will be presenting the session, "Navigating and Surviving: Managing Patient Care Through a Mass Shooting," at the 2023 Michigan Family Medicine Conference & Expo. I will share what I learned through this experience, how to balance your patients' and your own mental and physical well-being in the moments, days, and months after such an unimaginable crisis.
What advice would you give your student or resident self?
Always lead with your heart. Be honest about what you are driven to do and never give up what inspires you to navigate your professional path.
What is one professional skill you're currently working on?
I am continuing to enhance and strengthen my physician leadership skills and I currently serve in several volunteer and elected leadership positions that are helping me to do so. I am finishing my term as Vice President on the MAFP Board of Directors and will be voted on by the membership at the Annual Meeting on Aug. 14 as the 2023-2024 President-elect. I also serve on the Ascension Medical Group Physician Council, an elected position, and as chair of the Continuing Medical Education and Ethics committees at Ascension Providence Rochester Hospital.
Why is it important for you to be a member of Michigan Academy of Family Physicians and American Academy of Family Physicians?
Family medicine physicians can only advocate for their specialty and their patients by being aware, interested, and active in their profession. Membership in the Academy is essential. I have been a member since 2009.  
How do you achieve work-life balance and maintain your own wellness?
I cook my own meals at home and enjoy dining and socializing away from home and traveling to have great adventures whenever I can. I also run a book club for women physicians associated with my hospital system.
What book/podcast/Netflix series are you currently enjoying?
For my professional self, I'm listening to the podcast, Uncontrolled Substances: The Cerebral Story. I am reading Lessons in Chemistry. Purely for fun and relaxation, I enjoy the Netflix series, Emily in Paris.

If you could choose one superpower, what would it be?
Sustained flexibility and laser vision for near and distance.
Is there anything else you would like everyone to know about you?
I hope to get back to European travel very soon! My family hails from Poland, Germany, and Slovakia, and I've had the opportunity to visit many times. Other favorite travel spots include anywhere in the old world, Florida beaches, and up-north in beautiful Michigan!