David Eisinger, MD, MPA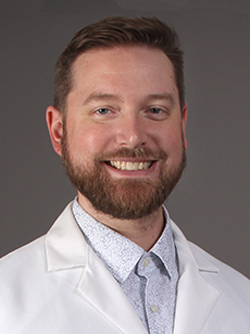 Dr. David Eisinger graduated from Ross University School of Medicine in 2016 and completed family medicine residency in 2019 at Ascension St. John Hospital and Medical Center. He earned a Master of Public Administration degree in healthcare administration and management, and a post-baccalaureate pre-medical certificate in biochemistry, biophysics, and molecular biology from University of Michigan in 2011 and 2012, respectively.
Dr. Eisinger's prior experience includes serving as an emergency medical technician, emergency room volunteer, and an emergency medical services volunteer with the American Red Cross. He completed an internship at the Child and Maternity Health Services Branch of the Department of Health in London, United Kingdom.
 
Today Dr. Eisinger is a clinical assistant professor in the Department of Family and Community Medicine at Western Michigan University Homer Stryker M.D. School of Medicine and practices family medicine at Bronson Family Medicine-John Street in Kalamazoo. His special interests include acute and chronic disease management, preventive medicine, urban health, and healthcare policy.
 
In addition to serving on the FMPAC Board of Directors, he is a volunteer member of the MAFP Advocacy Committee.