Elizabeth 'Libby' Pionk, DO, FAAFP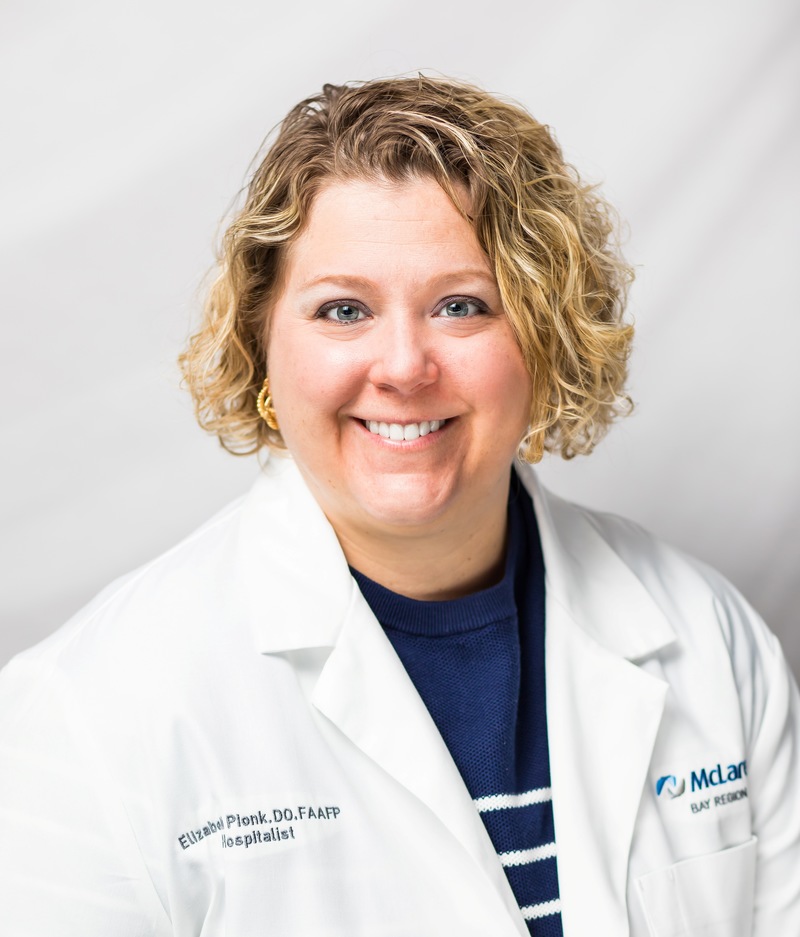 Dr. Libby Pionk has been actively engaged in advocacy and volunteerism at MAFP, Family Medicine Foundation of Michigan (FMFM), and the Family Medicine Political Action Committee (FMPAC) since she was in residency at McLaren Bay Region. Today she practices as a family medicine-hospitalist at McLaren Bay Region Hospital, where she is the medical director of hospitalist services.
Her other special interests include hospital medicine, LGBTQIA/SOGIE health promotion, advocacy for improved health outcomes, and Osteopathic Manipulative Therapy, as well as learning and implementing healthcare strategies to overcome social determinants of health and improve health literacy.
Dr. Pionk earned her Doctor of Osteopathic Medicine degree from the Kentucky College of Osteopathic Medicine, University of Pikeville in 2014 and completed residency in 2017. She achieved the AAFP Degree of Fellow (FAAFP) in 2020 and her Designated Focused Practice in Hospital Medicine in 2022.
While in residency, Dr. Pionk was chief resident at her program and served as MAFP's resident delegate to AAFP's National Congress of Family Medicine Residents for several consecutive years. In this role, she wrote and testified on resolutions brought before the Congress and served on reference committees.
"National Conference is an event that every family medicine resident needs to experience, and any medical student interested in family medicine should attend. Education is expanded and leadership is fostered," she said.
Dr. Pionk was also elected resident member on the MAFP Board of Directors and Family Medicine Foundation of Michigan Board of Trustees. Today she is a FMFM trustee and chair of MAFP's Family Medicine Political Action Committee Board of Directors, a position she has held since 2019.
"I have been closely involved with FMPAC as a board member since 2014. I was motivated to join the PAC as it represents family physicians in Michigan, but more importantly because it conscientiously works to improve the health of Michigan's citizens. FMPAC has provided me with invaluable knowledge. I have come to better understand the climate in the Michigan Legislature that affects our practices as well as the patients we serve in our state."
Dr. Pionk was named MAFP's Michigan Family Medicine Resident of the Year in 2015, McLaren Bay-Region Graduate Medical Education Department's Family Medicine Resident of the Year in 2017, and earned the American College of Osteopathic Family Physicians' Excellence in Advocacy Award in 2022.