Latest News
Thursday, May 25, 2023 12:08 PM
Family Physicians to Congress: Prior Authorization Reform, Medicare Payment Increases, Primary Care Workforce Investments Needed to Preserve Access to Care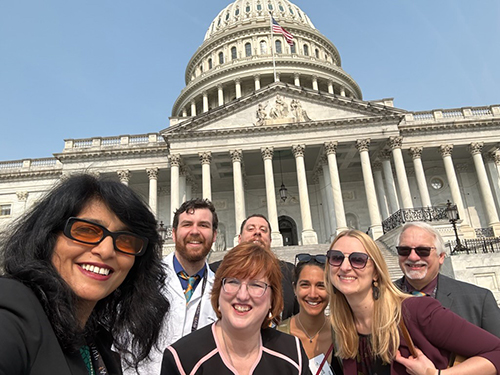 Among the attendees of American Academy of Family Physicians' Family Medicine Advocacy Summit in Washington, DC, May 21-22, were 12 Michigan Academy of Family Physician members and Director of Government Relations Matt Black.
This Michigan delegation participated in 11 meetings, talking with both Senate offices and 9 of Michigan's 13 congressional districts, about the importance of:
Reducing administrative burdens on physicians and their staff
Increasing Medicare physician payment rates
Increasing the primary care physician workforce for the future
Specific asks centered on prior authorization and step therapy reform, Medicare physician payment rate increases to align with the surge in inflation, increased transparency in graduate medical education funding, and Conrad 30 Waiver adjustments.
This year's Family Medicine Advocacy Summit joined the growing trend of family medicine advocacy events reaching record attendance. Earlier this year, MAFP's sold-out Michigan Family Medicine Advocacy Day exceeded previous registration records, setting the stage for a new venue for the March 20, 2024, event. Mark your calendar!