U-M Medical Student Earns Spot in AAFP's New Health Equity Internship Program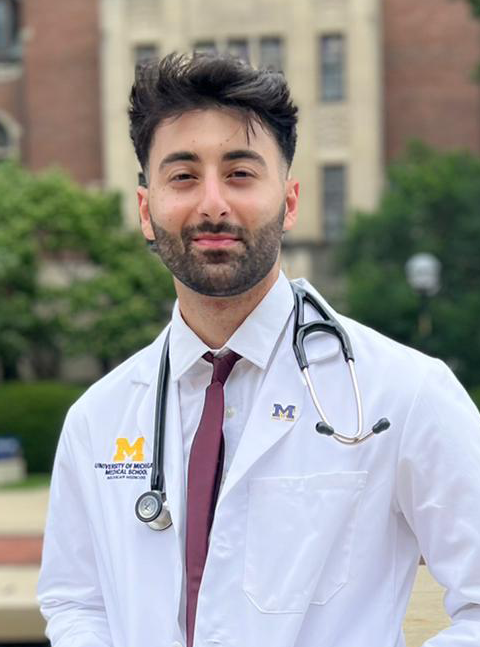 Mustapha Jaber—a rising second-year student at University of Michigan Medical School—is among four medical students selected to participate in American Academy of Family Physicians' inaugural Underrepresented in Medicine Health Equity Internship Program.
Jaber and his internship colleagues will spend 12 weeks working remotely to advance the work of the AAFP Center for Diversity and Health Equity (CDHE) by researching and analyzing diversity, equity, inclusion, and antiracism initiatives of particular importance to family medicine. They will also support a project connected with CDHE's The EveryONE Project and co-develop and present a poster at AAFP's National Conference of Family Medicine Residents and Medical Students in July.
Jaber views AAFP's Health Equity Internship as an entryway into realizing his long-standing aspiration of becoming a community-focused physician.
"Coming from a medically underserved community and growing up in a low-income household as a first-generation Arab American, I have witnessed firsthand the health disparities that disproportionately affect minority and low-income individuals. These experiences have inspired me to meaningfully contribute to my community and work to address these systemic inequities both locally and globally."
During the externship experience, Jaber is especially excited to engage in tangible solutions for addressing two personally important focuses: social determinants of health and antiracism.
"I hope to gain invaluable insights into the processes involved in formulating and enacting policies that address health disparities. This internship will provide me with the foundation and framework to continue actuating change in medicine and meeting the needs of all those without a voice."