Dr. Aisha Harris Presenting at AAFP's National Conference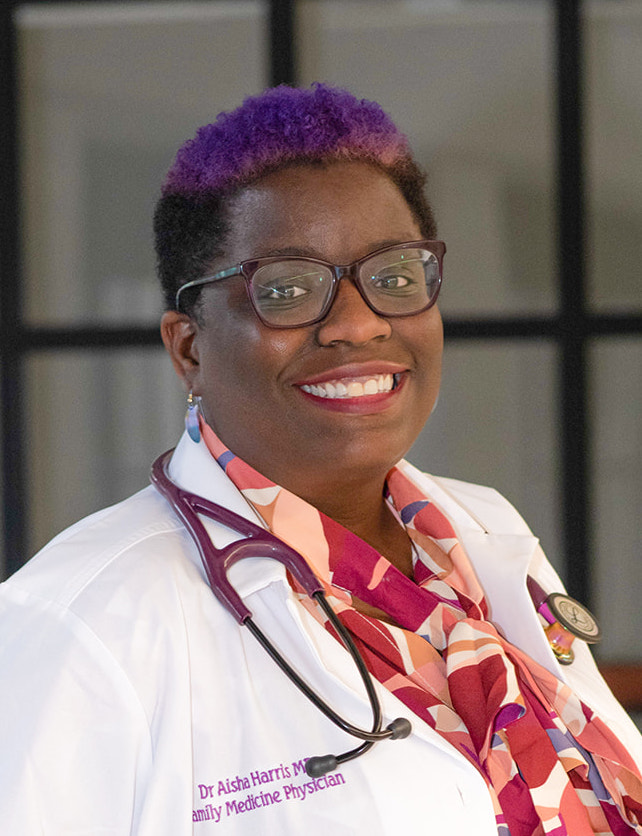 Aisha Harris, MD—a new physician member of Michigan Academy of Family Physicians—is speaking as a Peer Stories panelist at American Academy of Family Physicians' upcoming National Conference of Family Medicine Residents & Medical Students.
During the Peer Stories mainstage session on Friday, July 28, 9-10:15 am CT, Dr. Harris and three other family physicians from Alabama, California , and North Carolina will talk about everything from health equity to leadership and employment opportunities.
Dr. Harris owns and practices family medicine at Harris Family Health, a direct primary care clinic she opened earlier this year in her hometown of Flint. She focuses on improving health literacy and access through her BLK FAM DOC platform and Flint Health Hub newsletter. Additionally, she does public health and health advocacy work within various organizations, including the MAFP Advocacy Committee and the NMA Community Medicine and Public Health section.
Dr. Harris served as MAFP's 2022 and 2023 New Physician Delegate at AAFP's National Conference of Constituency Leaders.
If you are attending National Conference, be sure to check out Dr. Harris' Peer Stories session and cheer her on!