MAFP President Leads with Vision for Access to Care for All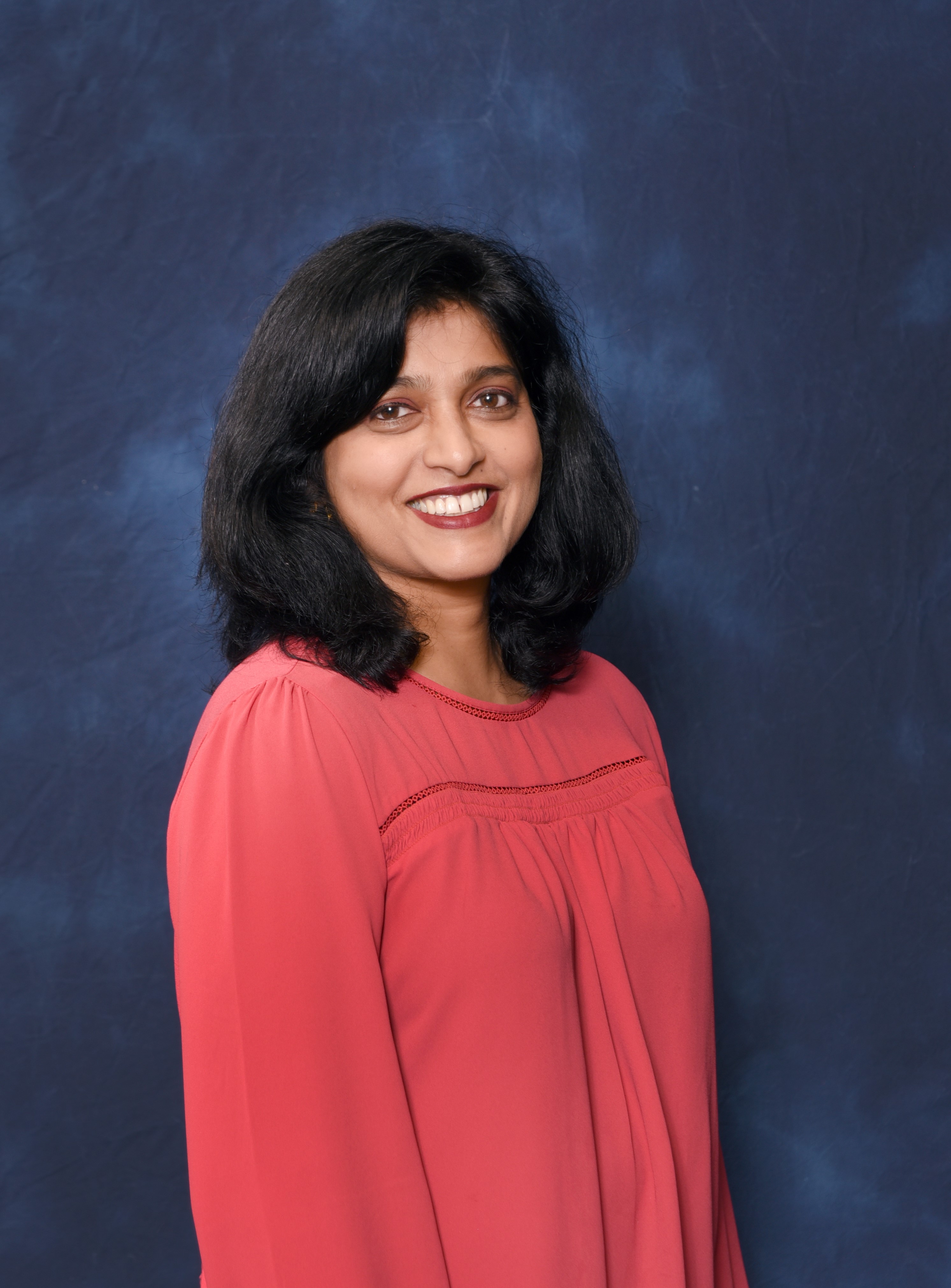 During the 2023 Annual Membership Meeting on Aug. 14, Beena Nagappala, MD, MPH was installed as MAFP's 75th President by American Academy of Family Physicians President Tochi Iroku-Malize, MD, MPH, FAAFP.
Dr. Nagappala is a practicing family physician, master's prepared public health and health policy expert, leader in school-based community healthcare, and volunteer. Her personal mission of caring for those who would otherwise lack access to healthcare is at the center of her professional and personal endeavors.
She currently practices family medicine at Garfield Family Practice in Clinton Township, where she is involved with quality and compliance initiatives. She also serves as medical director of community health for Ascension Southeast Michigan, overseeing medical care provided through the organization's 24 school-based clinics in and around Metro Detroit.
"Some of the school-based clinics I oversee are in communities where there is a lack of access to care, in terms of transportation and doctors. Having quality healthcare in schools can help improve healthcare equity for all. School-based health clinics provide people with opportunities to access care they wouldn't be able to get otherwise. The care kids are able to get in school—the place they go every day—can change their lives and make waves in their communities," she said.
Outside of her practice and work with Ascension, Dr. Nagappala volunteers as medical director at MAPI Charitable Clinic. Here, she and other volunteers through the Michigan Association of Physicians Indian Heritage provide healthcare, free of charge, to individuals who are uninsured and underinsured.
Equally fulfilling for Dr. Nagappala is advocating for her profession and patients and having a say in the policies that impact them. That's why she was compelled to join the Academy 23 years ago, when she was in residency at Bon Secours Family Medicine Residency (now Corewell Health-Grosse Pointe), and why she serves on the MAFP Board of Directors and its Advocacy Committee.
"Increasing awareness of legislation and policies that can advance or impede the delivery of healthcare and positive health outcomes for patients is something that I believe every physician should do. A greater number of family physicians who are asking for the same things—preservation of physician-led team-based care, investments in primary care and the primary care workforce, to name a few—will lead to more government response."
While acknowledging the challenges that come with practicing medicine, Dr. Nagappala encourages focusing on the joy it brings.
"I choose to be uplifted by the day-to-day interactions I have with my patients, knowing that even minor changes will make a significant difference in their lives."
Dr. Nagappala is serving a one-year term as MAFP President, alongside the officers, directors, AAFP delegates, and student and resident members who make up the 2023-2024 MAFP Board of Directors.