National Congress of Residents & Students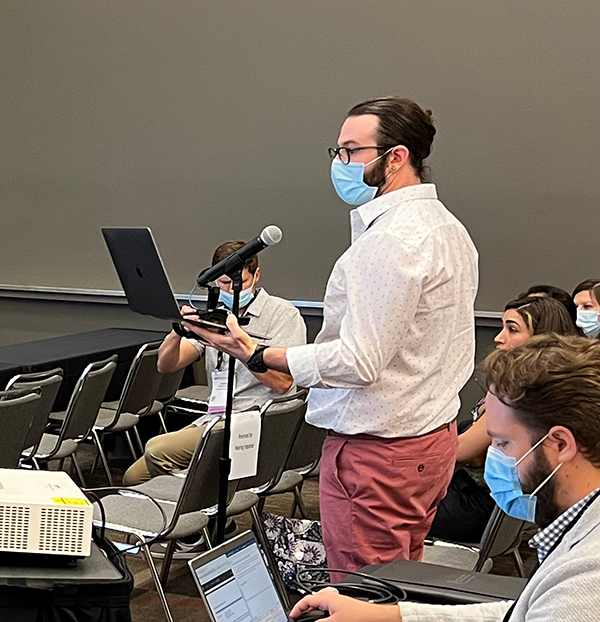 The National Congress of Family Medicine Residents and National Congress of Student Members meet during American Academy of Family Physicians' annual National Conference of Family Medicine Residents & Medical Students.
The congresses were created more than 35 years ago to give residents and students a voice in AAFP. Through these forums, resident and student members elect their national officers and advocate for a wide variety of issues and causes.
Delegates
Each year, Family Medicine Foundation of Michigan sends two residents and two students to serve as chapter delegates/alternate delegates. Delegates are selected by the Student & Resident Education Committee, based on applications received, and then approved by the Foundation's Board of Trustees.
Delegates poll their state delegations about issues prior to National Conference, attend all congress sessions, and vote in elections.
Family Medicine Foundation of Michigan awards the selected delegates with a post-conference scholarship to cover conference-related expenses.
Delegate Eligibility
MAFP resident or student member
Preference given to residents and students who have shown previous involvement in MAFP and/or Family Medicine Foundation of Michigan committees and/or initiatives
Able to attend all sessions of their respective congress, reference committee hearings, and the Michigan Reception
Required to submit a final report of their conference experience to MAFP at the conclusion of the conference